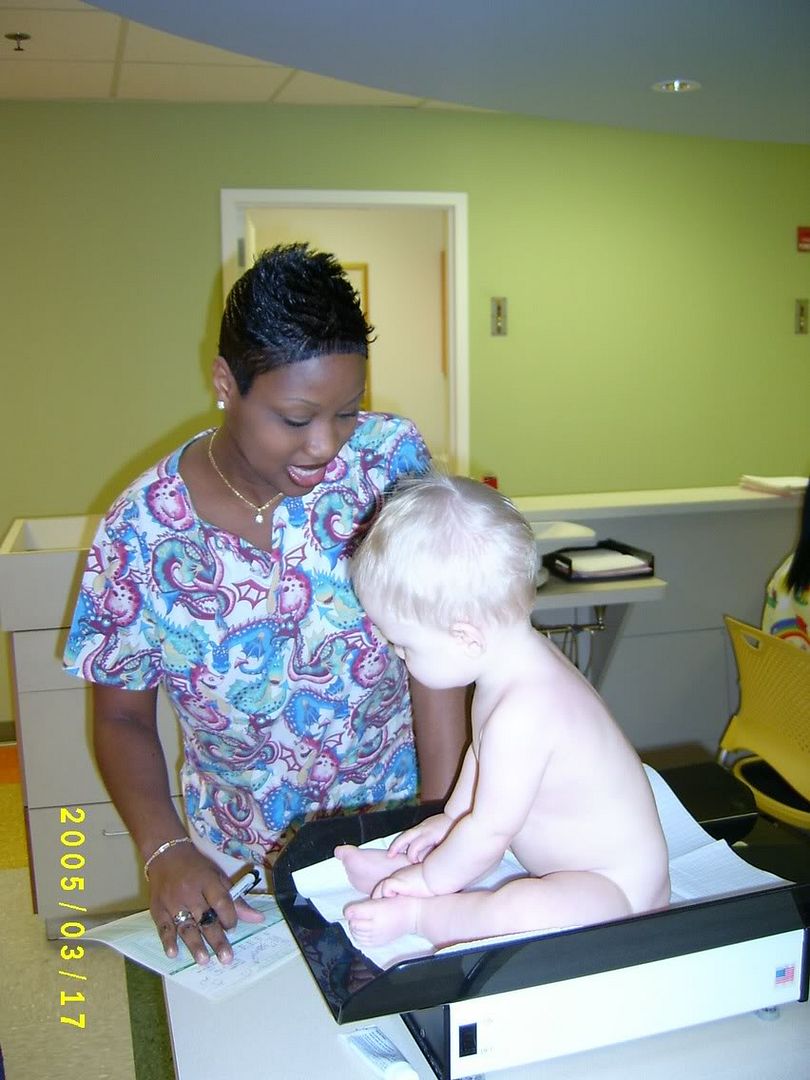 Happy St. Patty's Day! We celebrated by going to Toast for some Irish whiskey after getting an attitude problem at Gordon Biersch when we told them that no, we didn't want a booth, we wanted to sit at the bar. They saw the stroller and couldn't put together a plan in their tiny empty peanut shells of brains that the stroller could sit in the corner and we could fit just fine at any of the tables in the bar area, which wasn't smoky, by the way. They seemed to think that they were crowded. There were about ten people in there; they should have welcomed the business. It was strange, because we've always had such great service there in the past. Anyway, we walked outside and saw our friend Tim Kreiner, on his way to the party across the street which definitely did not look kid-friendly. We went to Toast, where we felt very welcome. All of the people who worked there were very friendly and we had a great time with our whiskey and calamari. The breading on the calamari was amazing; it had caraway seed and was very light and non-greasy. Their bread was also very good; one kind had rosemary, our favorite herb.
Gabriel had his flu shot booster today and did great, despite a nurse who was not the best in the world. She took out the needle before dispensing the vaccine, so she had to stick him again. It definitely hurt, but he was okay, just a little groggy from the experience for a while. He weighs 17 pounds 15.8 ounces two days shy of his 8-month birthday.
The NCAA tournament started in earnest today (one game was played on Tuesday). So far, Matt is doing better in his predictions. We are both doing well in our group but not the best yet. There's still time.
The family for whom Patty tutors is the Doziers. Mom Lisa is starting a photography business and did a photo shoot here in December. Yesterday, she gave us a CD with all of the photos as well as two framed black and whites. Here are some of our favorites.