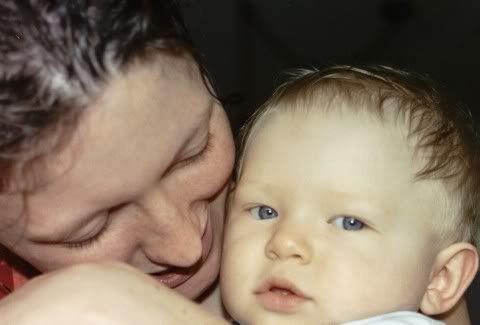 Lots to blog about from the past couple of days, but as we've returned late from a birthday dinner in which beer was consumed, no one feels like writing at the moment. Some things to look forward to in the next blog:
A new tooth
Creeping and crawling
Heard from Jack
Computers falling from the sky
Our connection to Pope John Paul II's funeral
Our Bangladeshi experience
Bread, bread, bread
Dogwood Festival and High Museum
Four rolls of photos from Snapfish and some digital ones too
Heading to Virginia
Turning 30
That's not green beans, that's... OH NO!
As you can see, this will take a while, so we'd better rest up before we undertake all of this. Stay tuned!