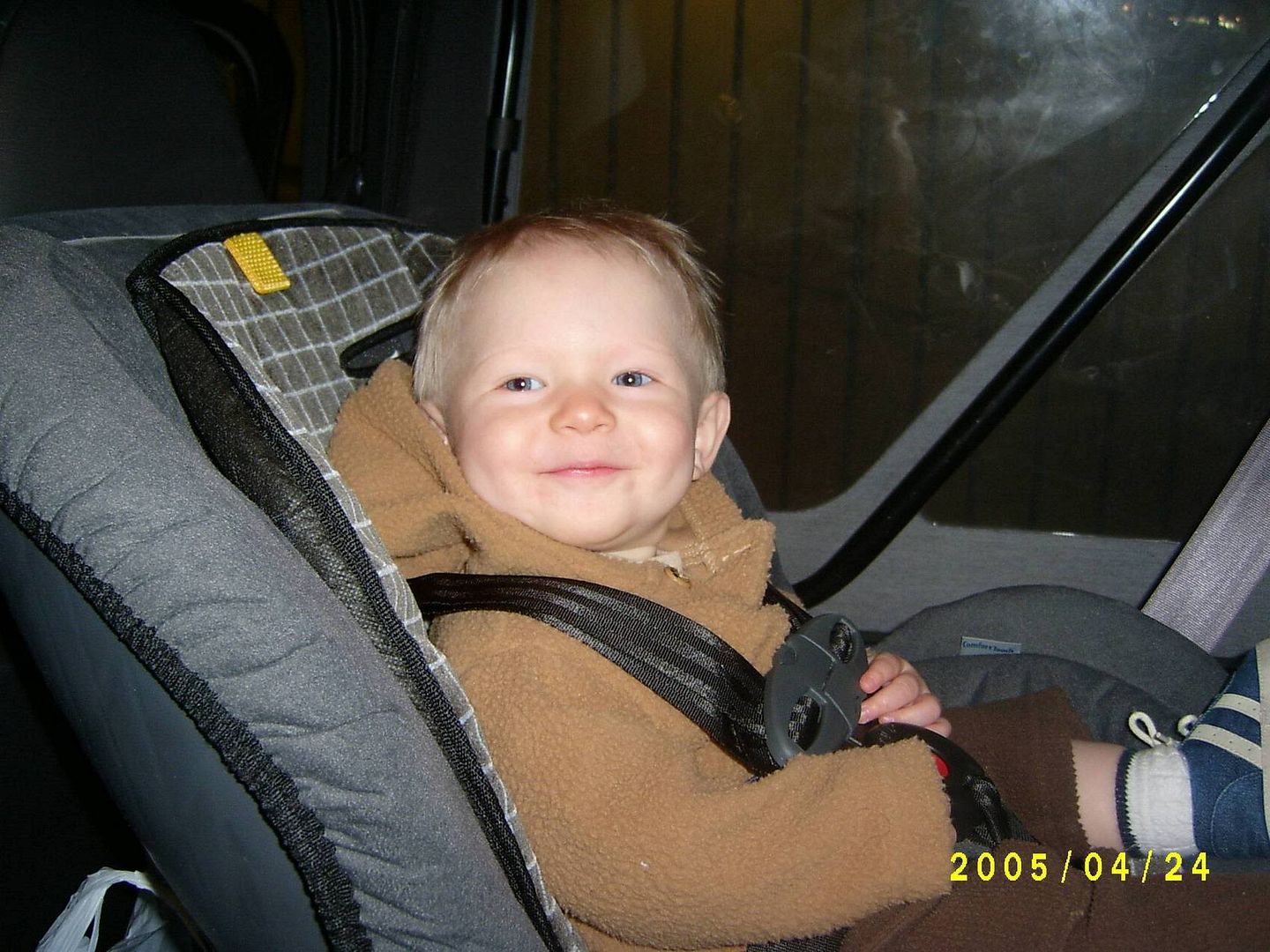 We realized that Gabriel reached a milestone: he's now been born longer than he was in utero. Actually, we calculated that he reached that equilibrium on April 14th. About that time, he was outgrowing his baby car seat, and we bought a new one yesterday. It's really nice - wide enough that he can stretch out a little bit, easily adjustable, and a stylish pattern. We were really excited to put it in the Jeep. We also added a pad underneath to protect the seat and hold some toys. He's got a rattle, snacks, and a book in there right now.
The Chipster has been doing so many great new things lately, like sleeping peacefully, waving, clapping when we say, "Yeay!", and dancing, as well as some not-so-great things, like drinking Windex (yesterday he found a Q-Tip soaked in it and started sucking on it), but one of our favorite new things is that he's started singing. When Mommy sings to him or there's a good song on the radio, he sings too. It's may be the most beautiful thing we've ever heard.
We went running again yesterday. We're not formally training for the Peachtree, since it's nearly impossible to do so with a baby who may or may not be up for a run on any given day, but we're trying to exercise as much as we can. The housework is suffering quite a bit because we've been spending more time outside, but the messier the apartment gets, the more we want to be outside. It's an upward spiral!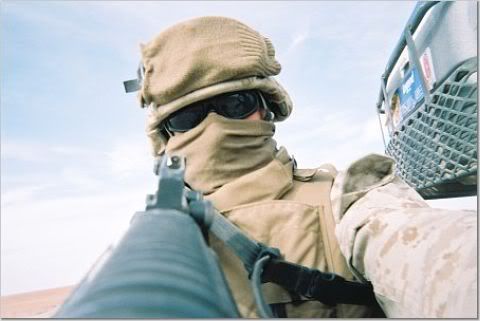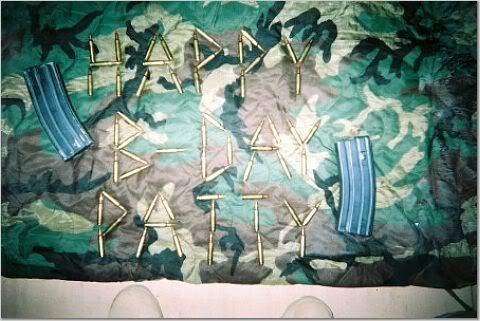 After we went running and before church, we stopped at Wolf Camera to pick up some photos we'd had reprinted to replace ones we'd given away as well as the photos from the camera Jack sent us from Iraq. The pictures are really interesting, and we got a big surprise when we saw the last two photos on the roll. Jack had taken bullets and spelled out, "HAPPY B-DAY PATTY" on his blanket, including the magazines for good measure. That has got to be the most unique birthday greeting we've ever seen!
Today, we spent the bulk of the day with Steve (and later, with Kelly too). We went to the park, where Matthew and Steve threw the football and Patty relaxed in the Jeep with the little napper, and then we went to the batting cages and hit a few balls. Later, we ordered Thai and Chinese from Uncle Wong's, a really good place that does delivery. We found out today that it's affiliated with Thai Palate, one of our favorite restaurants in Midtown, so it seems we're pretty consistent with our taste.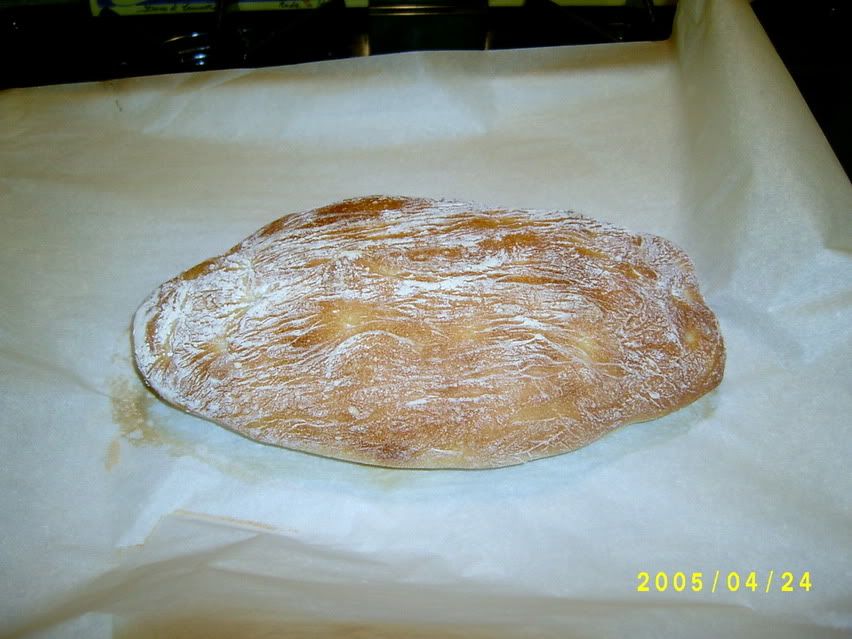 Patty's continuing to work on her ciabatta. The two loaves today were pretty good. One rose for too long each of its two rising periods, so it ended up a little too light and airy. The other looked about perfect, except that we forgot to let it cook for 5 minutes with the door propped open a bit at the end to make it nice and crusty. As a result, it was a little soft, but the density was perfect and it looked like a textbook loaf - a special shaping technique gives it the distinctive wrinkles in the top of the crust. We gave that one to Steve and Kelly in thanks for the Bread Bible, so we don't know how it tastes.
Here is a link to the whole roll of photos that Jack sent us. They each have a description, which you can see if you view them in full size (thumbnails don't include descriptions).