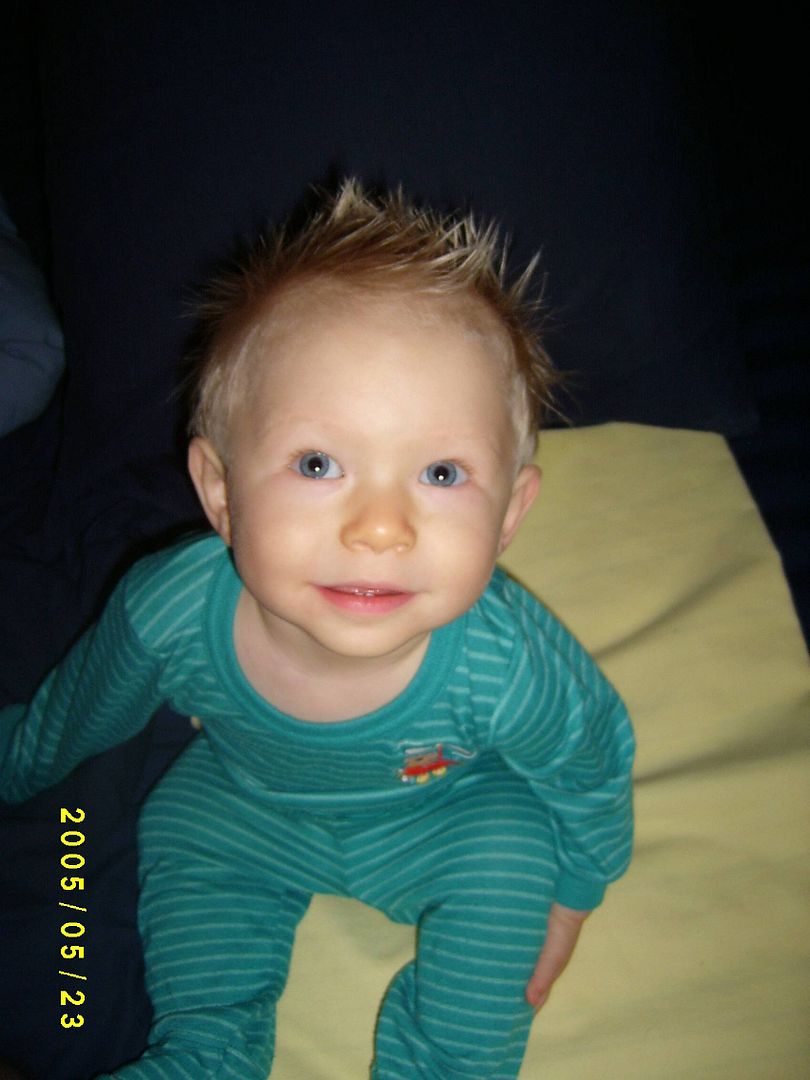 It's getting to be Hotlanta season. The temperature was up to 87°, but it was so breezy that it really didn't feel too hot. Patty took Chip across the street to Midcity Café and had a couple of espressos. They spent a long time sitting out on the sidewalk watching the people and cars go by.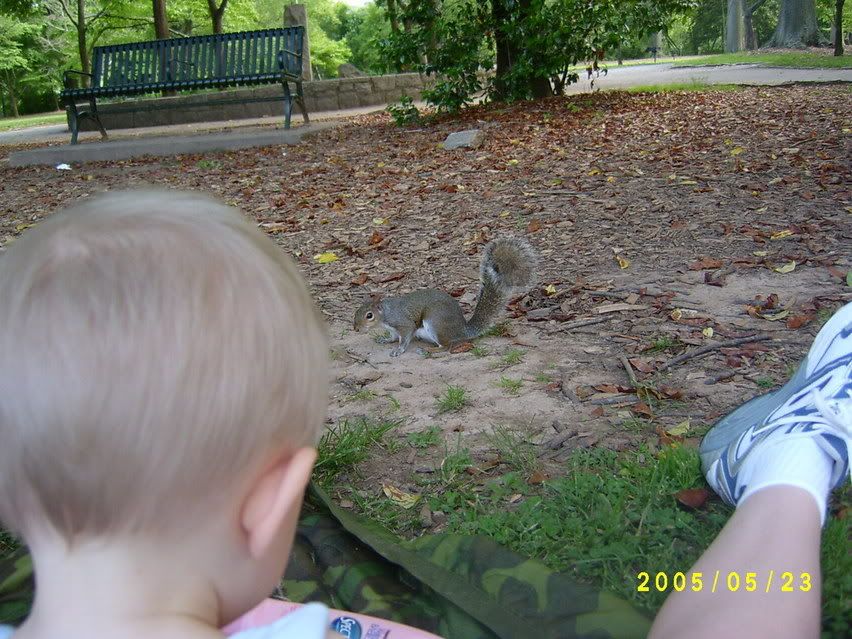 Later, they went out to Piedmont Park. The goal was for P to get a run in, but G had other ideas. After the run, he made it quite clear that he wanted to get out of the stroller and play for a while. He had lots of fun feeding the squirrels, and they got pretty close, as you can see in the photo.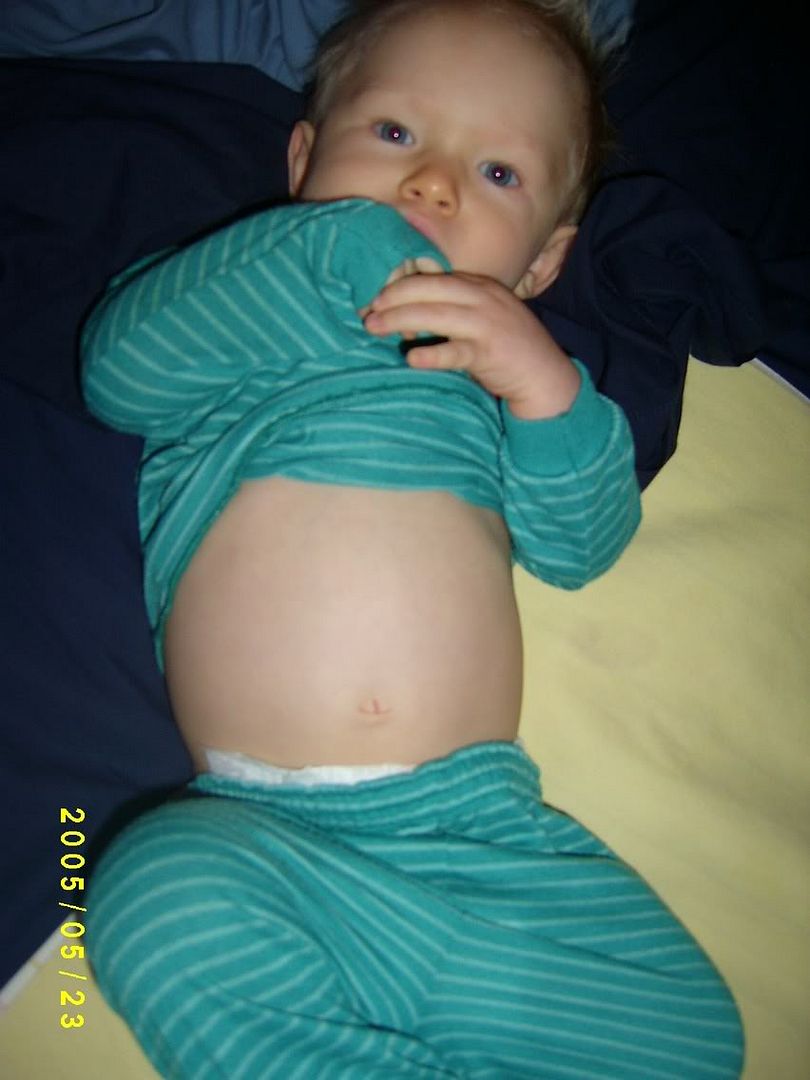 Gabriel has been getting pretty skinny, we think, so we have been trying to get him to eat more at mealtimes, since we don't like for him to snack between meals for health reasons. He ate a pretty big dinner, and his tummy got huge.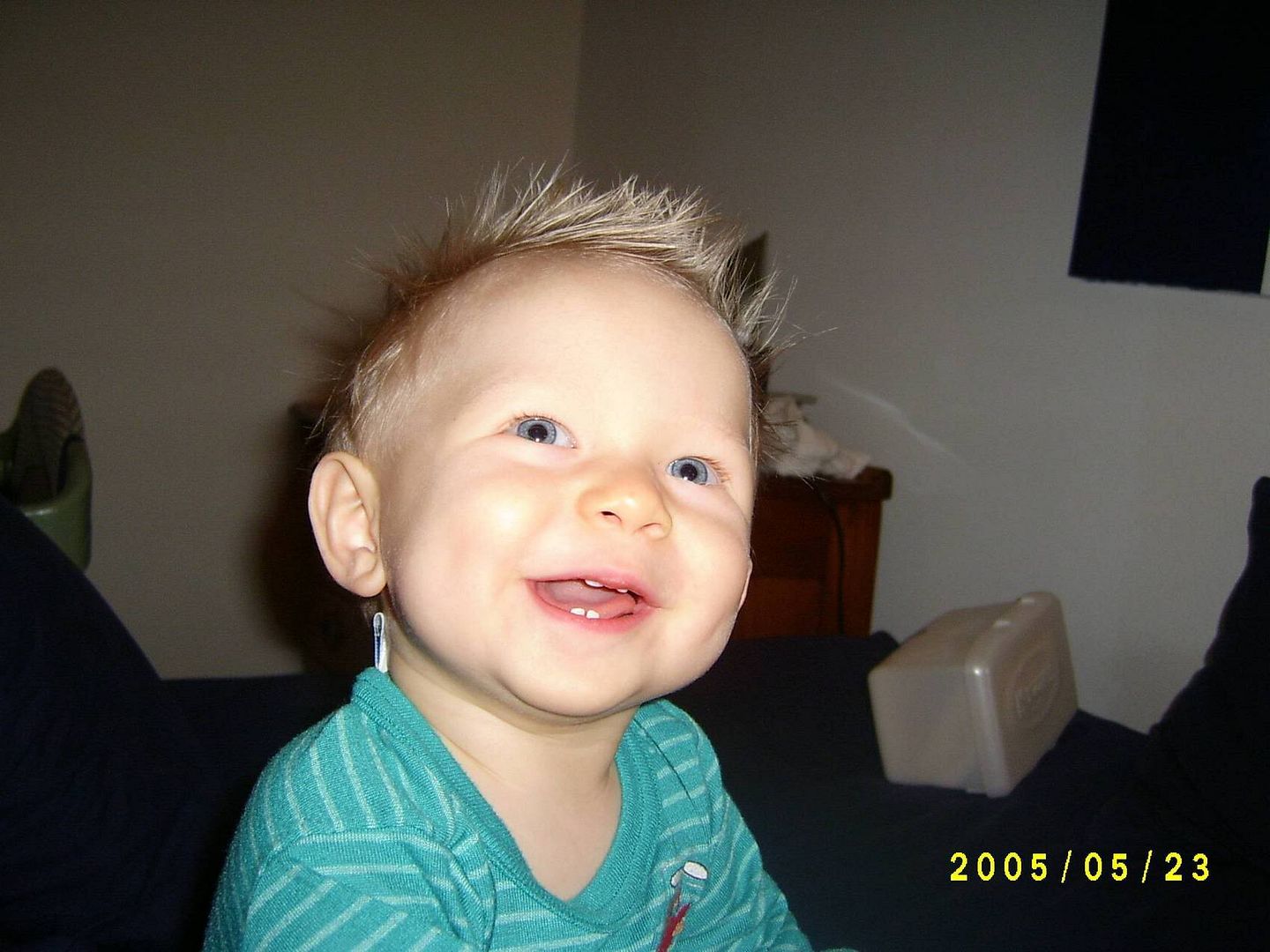 He was so dirty from crawling in the dirt at the park that Daddy gave him a bath after dinner. He also styled his hair. We call this style "Billy Idol": see for yourself!