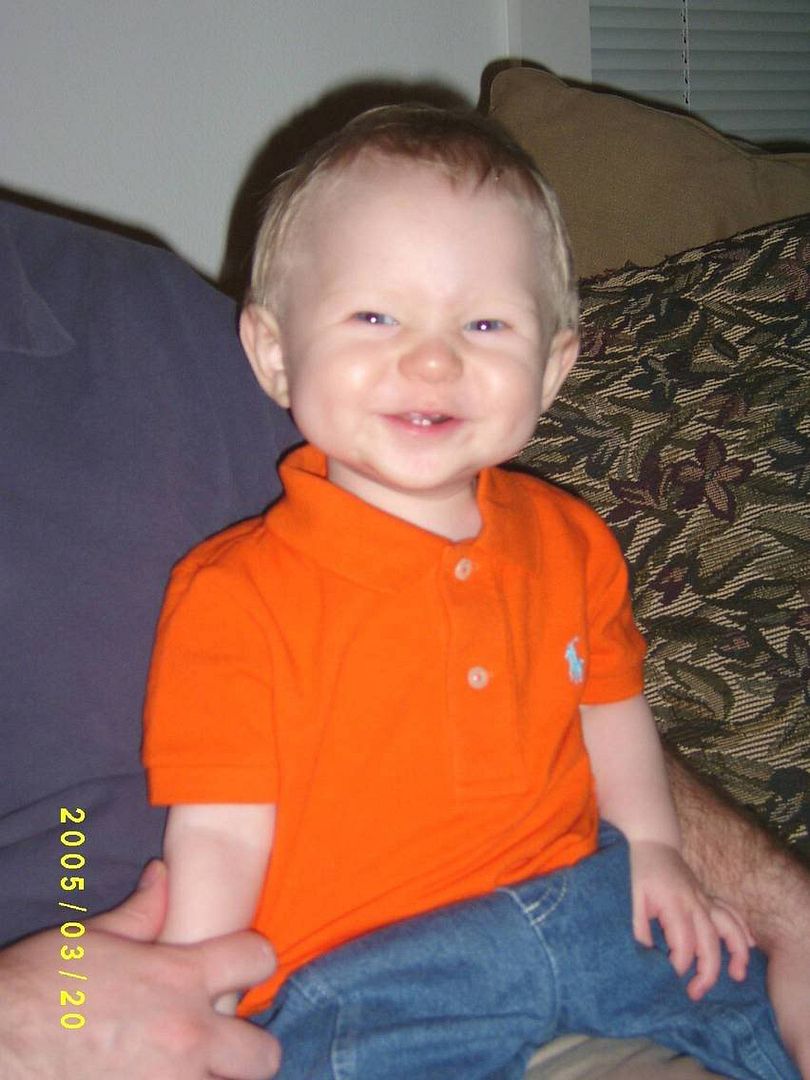 Gabriel wore his new polo shirt today. With his daddy in his dark blue polo shirt, they were quite a pair.
Today we took Gabriel hiking for his birthday at the Chattahoochee Nature Center. We hadn't been there before, and we were surprised to find that they have owls and bald eagles there, as well as a beaver habitat, frog pond, and pitcher plant bog. There are several areas that recreate different Georgia ecosystems. We only had half an hour to hike around, so we went pretty quickly. It was a beautiful place, even though it was small. In the middle of the woods, we found the grave of a Civil War soldier and the remains of his family's home not too far away.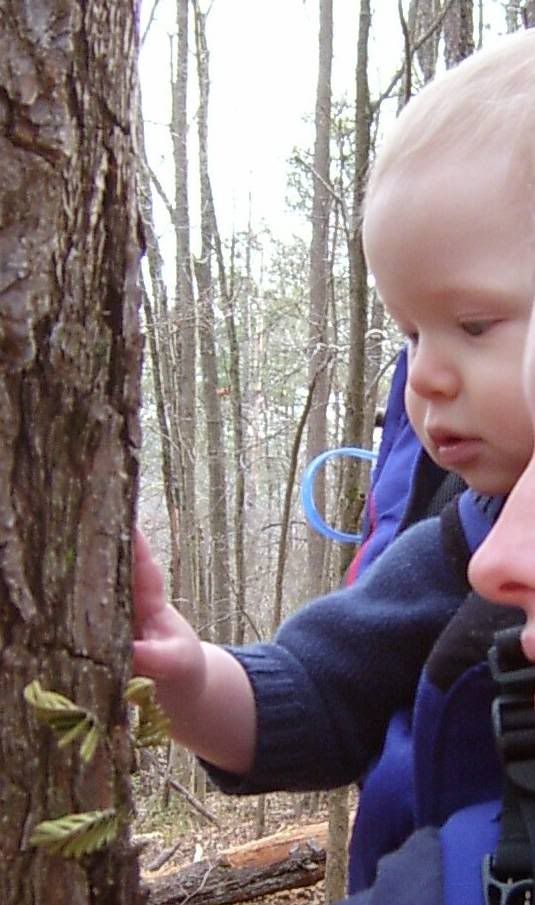 Whenever we hike, we stop frequently so that Gabriel can feel tree bark and leaves, and we pick up sticks and other things that he can hold and examine. He had a great time looking around and exploring.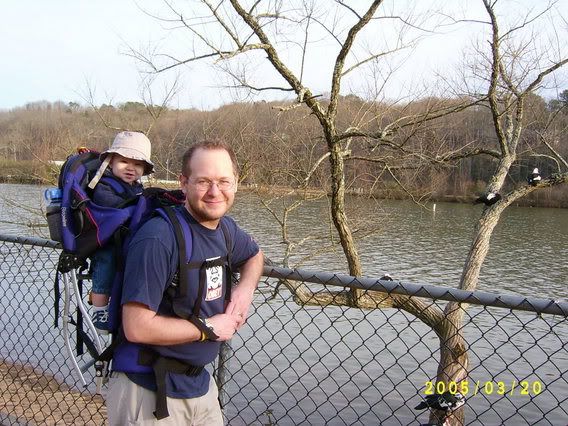 We decided after our hike that we wanted to just hang around outside somewhere for a while, so we went to Azalea Park (or Chattahoochee River Park, depending on where you look), just down the road. It's a place with a sheltered picnic area, a really nice jungle gym, and a boat launch, so there were a lot of families there. We sat and watched the ducks and birds for a while (Gabriel loves birds and water, so we could have sat there all day) and then walked around. Matt saw a coworker who had broken his leg snowboarding, so he was hobbling around while his wife took photos of the park. We took some pictures too; there were some interesting sights there. For example, we found some ducks in a tree. Some of them had climbed quite a steep branch to get to their perch - it was pretty amazing. You can see them in the photo. The crabapples, dogwoods, and weeping willows are in full bloom right now. The crabapples seem to be everywhere we go. Every spring, they become so full with white blossoms that we half expect to see one explode with them some day.
When we got back to the apartment after hiking, church, and the grocery store, Gabriel was ready to walk on his own. We put him in his walker, and he walked from the living room to the kitchen, to the bathroom, to the closet, to the bedroom, and back to the bathroom. We found him in there banging on the toilet having a good old time. It sent his mother into convulsions, but we realized that all of this exploring is an important part of his growth, and that he is quickly growing into a smart little boy.