Saturday, March 29, 2008
Here's my latest creation. It's taken from
craftster.org
, with some modifications for my fat yarn.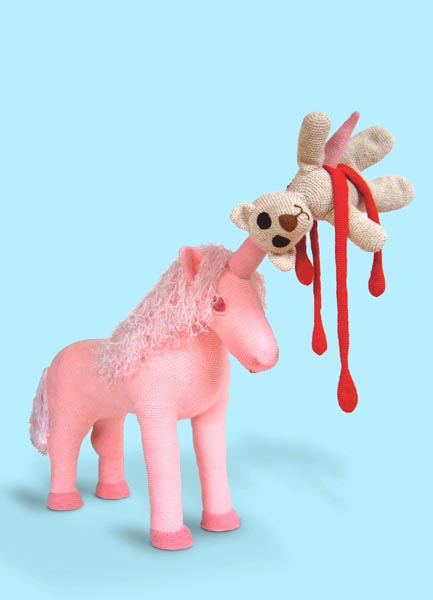 I just found this site, and I think she's got something here. Be warned, though, there are some disturbing pieces here.
For the past couple of months, there has been a mouse pooping in everything we own in the basement. We've only seen the scatological evidence and a blur once as he ran across the garage. He's eaten all of our birdseed, and he's left shells in storage bins and inside car hoods. Well, we finally found him yesterday:
Last night, we finally joined the Alumni Association at Stats, a new sports bar in downtown Atlanta, to watch the Michigan hockey game (they won). It was a really cool place, so look at the link to check it out. The football games will be there, too, upstairs on the roof. Some of the tables actually have beer taps at them, so you can help yourself, but we didn't get to see those, since we were in a special room.
On the way there, we snapped this photo of the tornado damage. You can see that many of the windows in the Peachtree Westin, Georgia Pacific Building, and the Equitable Building are boarded up.