We've put more photos of our new house online. They're
here
.
We've been planning the paint colors for several rooms in our new house. Benjamin Moore has an excellent "Personal Color Viewer," in which you can choose a room and see how the colors will look. They have beautiful colors; we like the historical palette. We chose Norwich Brown for the guest bathroom, Breath of Fresh Air for Chip's room (which will incidentally have an airplane theme), Kendall Charcoal (love the name – reminds us of Eve Kendall in North By Northwest) for the master bathroom, and Georgian Brick (coincidence, we assure you) for the second upstairs bathroom.
The Michigan baseball season ended today with a 4-3 loss to South Carolina at Georgia Tech. We walked over to see if we could watch the rain-delayed part of the game, but they didn't cover enough of the field with the tarp and had to wait a few extra hours. Since security was pretty loose there while they tried to clean up after the storms, we took a few minutes and walked around the stadium. It's a really nice field and they were doing a pretty good job getting the drying agent down on the infield. We didn't go back, but they only had one inning left.
Michigan softball is still going strong. They're still in the winners' bracket and are soon to start playing Tennessee tonight. They beat the best pitcher in college softball, Olympic softball gold-medalist Cat Osterman, and her Texas teammates, last night.
We thought we were through with the storms that have been plaguing us for a week and a half, but they're still going strong. It stormed pretty good this morning, and it's storming again now. We love storms, whether we're inside or in a tent, and this is a nice treat for us.

The Chipster got a new tooth today; he's up to 7! We'd begun to think that he might just grow up with 6 teeth. He is a southerner, after all... This tooth is his left lower lateral incisor, so now he has 3 on the bottom. It sure explains his grumpiness lately, which is good, because we were about to call the Gypsies. Guess he gets to stay for another day.
Since he's getting better and better at both crawling and standing, he's become very helpful around the apartment. For example, he likes to rearrange the closet:
unload the dishwasher: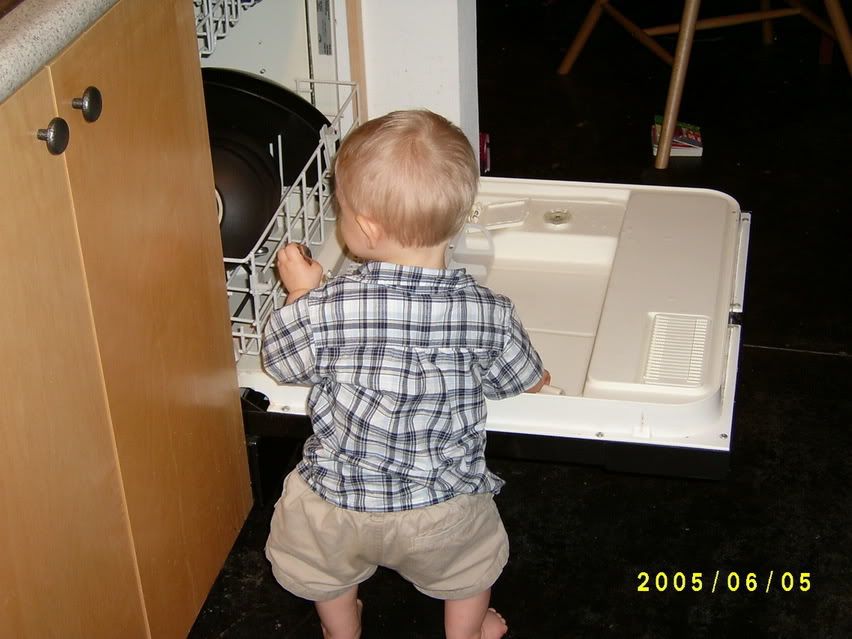 and fold the laundry: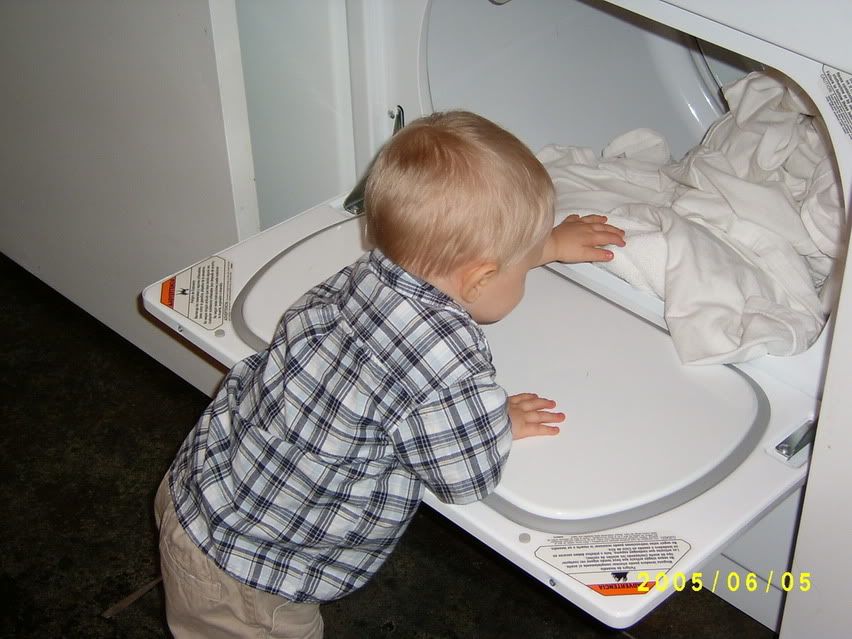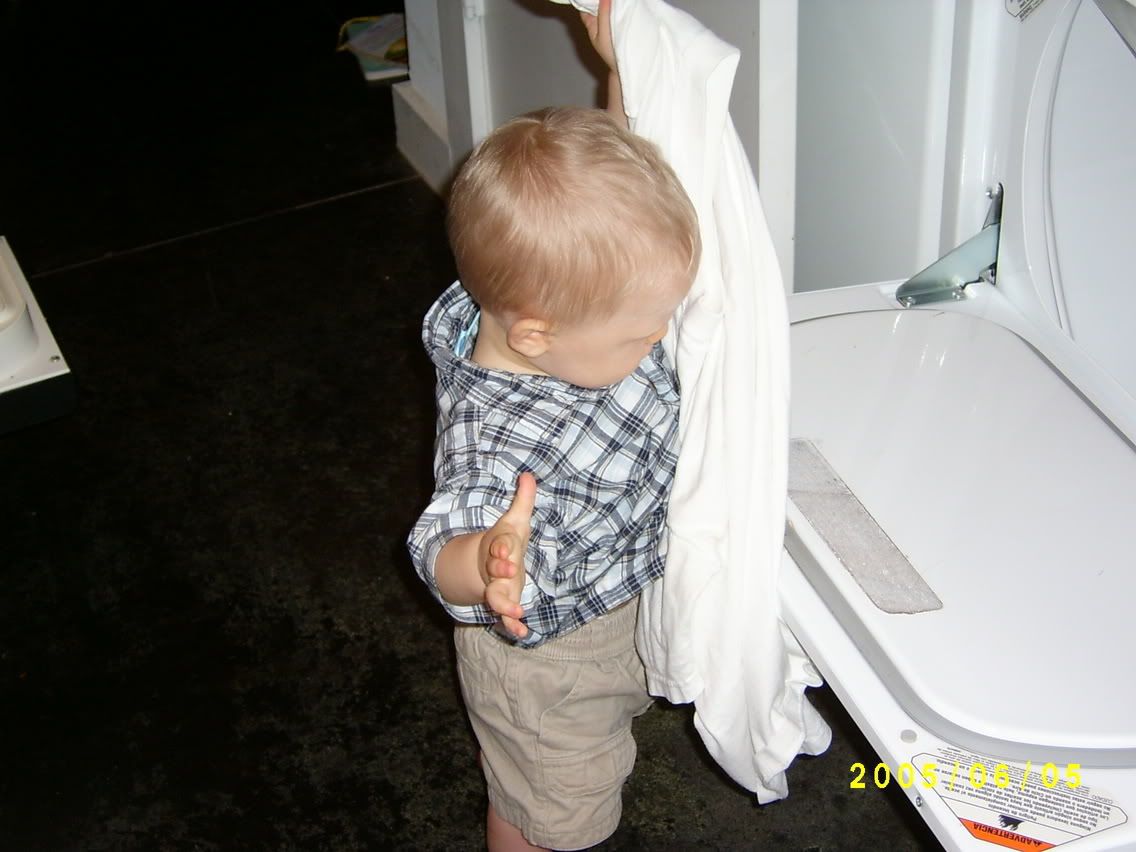 Notice that he's only leaning on the dryer door maybe a little bit in that last photo, if at all. He's stood up on his own a few times this weekend. It seems like he's getting more and more confident. He's also persuading us to help him walk around. He's very clever in how he does it. We sort of suddenly find ourselves walking him around but never quite know how we got there.
The best thing he does now, though, is give us kisses. He kisses us when we smooch at him and ask, but he also does it voluntarily. He still smooches with his mouth wide open, but we like getting wet noses from him.
Postscript: We just want to point out that Richard Scarry was born on this date in 1919. Best illustrator ever!